A Certified Professional Resume Writer executes the best resume writing service.
You hire/ trust a CPA to do your taxes because you try to maximize your tax savings every year. You don't want to pay the government more than you owe. You want your taxes done right. An incorrect tax filing could have costly results, including fines and penalties. So you hire a professional tax planner/ CPA to assist in completing your tax return, and you take advantage of all the tax codes that advantage you.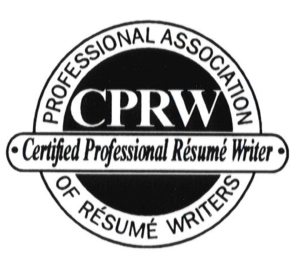 Your resume is the same thing. With a resume, you create an opportunity for a better salary, a more valued position, or an industry that means a lot to your ability to do good work. You use a resume to get a job that puts your skill sets to work and improves your life quality. Your resume is the culmination of your life's professional work to date. You should take those skills, education, and experience and present them in a way that advantages you to anyone who plays a role in deciding if those aspects of your career warrant a further look, more review, and an interview. A Certified Professional Resume Writer (CPRW)  is THAT person who has THAT skill set to turn your past work, education, and experience history into your next career move. 
Can you do your taxes by yourself? Yes. But you hire a CPA because you don't want to take the chance that you're leaving money on the table or, worse, that you could be audited. After all, you don't know everything there is to know about doing taxes.
Can you create your own resume? Yes. But you hire a CPRW because you want to make sure that everything you've done professionally up to this point is leveraged in a Resume that will dramatically improve your opportunities for interviews for positions and companies you want to work for. Hire a CPRW because you want to fast-track your employment chances and create a document that will make a difference in your search for a new position, title, and salary increase. 
Only a handful of CPRWs serve the Kansas City area, and we have them. Do not trust anyone else with your professional future but Platinum Resumes, The Kansas City Professional Resume Writing Service.
Established in 1991,  The Professional Association of Resume Writers created the CPRW certification process to bring credibility to the resume writing industry. It remains the most widely recognized certificate in resume writing. This guarantees your resume is expertly written and designed by a professional.
The certification process consists of a 4 module test, including a mock resume and cover letter. Ultimately, the tests are graded anonymously by a Certification Committee who has also earned the CPRW credential and received training in test scoring. An applicant passes only by meeting the necessary scores on all modules, resulting in a pass rate of under 40%.