Corporate Layoffs are never enjoyable for anyone involved, but they are often unavoidable at some point or another. As part of a severance package, our team has served groups of up to 100 outbound professionals providing exceptional resumes, cover letters, references, interviewing skills, and LinkedIn profiles, with consistently outstanding feedback. These individuals have backgrounds ranging from various administrative and operational facets to manufacturing and mechanical labor forces. Over the past ten years, we have served professionals from nearly every industry and position type.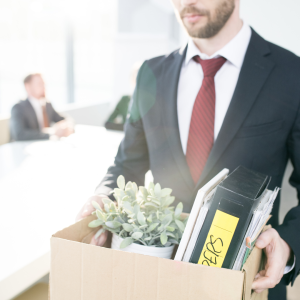 There is no better way to enhance those professionals' ability to land new employment than by offering our services. Our resume services will also make them feel great about their prospects during a challenging phase of their careers and lives. A resume with professional resume writers will greatly boost confidence, and we love hearing about the doors it opens for them in the competitive job market. This also reflects well on your company, letting your entire staff know you care genuinely about their success. We offer discounted group rates and would be happy to speak with you in detail about what we can do!
Offer your Employees a Resume Package for Corporate Layoffs
Is your company located outside Kansas City? No problem! We can execute what we do from anywhere and make our team available to yours remotely. Should you need on-site assistance, we can often accommodate that as well. Contact us to discuss your unique situation, call 816-986-0909, or use the contact form. We appreciate your interest in Platinum Resumes and look forward to talking with you!