Resume Services to Consider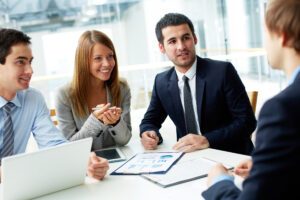 Resume services can help you get the attention you deserve from potential employers! You may be an entry-level candidate, or a corporate executive, or anywhere in between. Resume writing services can help you no matter where you are in your career! Resume services can help to improve your chances of getting the job you want! A certified resume writer can improve your odds of contact with a recruiter by 30-40%! At Platinum Resumes, our writers are certified and experienced in creating high-caliber resumes that will get you noticed!
There are several types of professional resume services for you to consider:
Resume – Our certified, professional resume writers will work closely with you to tailor your resume to reflect your best skills and qualifications. After gathering all of your relevant information and collecting examples of your preferred position, the writer will draft a copy of a resume that meets the resume formatting and requirements needs for your desired position. You can provide your feedback and request edits as needed before receiving the final version of your new and improved resume!
Cover Letter – One piece that many people forget to include with their resume is the cover letter. A cover letter can really help set you apart from your competition. Our certified professional resume writers will help craft you the perfect cover letter based on your skills, interests, and passions and tailor it to your desired position.
References – Another key part of the interview process is providing a list of your references. These are people who can vouch for your work ethic and professional abilities. Our resume writers will help you craft your references dossier.
LinkedIn – In addition to your resume and cover letter, recruiters often also look into your online profile. Your LinkedIn profile should reflect you in a highly professional light and provide a summary of your work history.
Call us at 816-986-0909 to discuss which professional profile writing services are best for you and your career goals.